Tamilnad Mercantile Bank which is predominantly having branches in South India, has come up with excellent FY21 numbers.  The highlights of the business is mentioned below.
Deposit has increased from 36825 Crores to 40970 Crores. [Growth of 11.2%]
Advances has increased from 27715 Crores to 31069 Crore. [Growth of 12.10%]
Net-Profit of ~600 Crores in FY21 as compared to ~400 Crores last year. [Growth of 50%]
Gross NPA stands at 3.44% in FY21 as compared to 3.62% last year.
TMB bank has shown this exceptional performance on the back of lower provisioning, increase in advances and revision of interest rates.  As per management commentary, for a next year TMB would lay thrust on consistent CASA growth, credit growth with specific thrust on retail lending and introduce call centre operations, and among others.
Below is the graphical representation of TMB last 5 year growth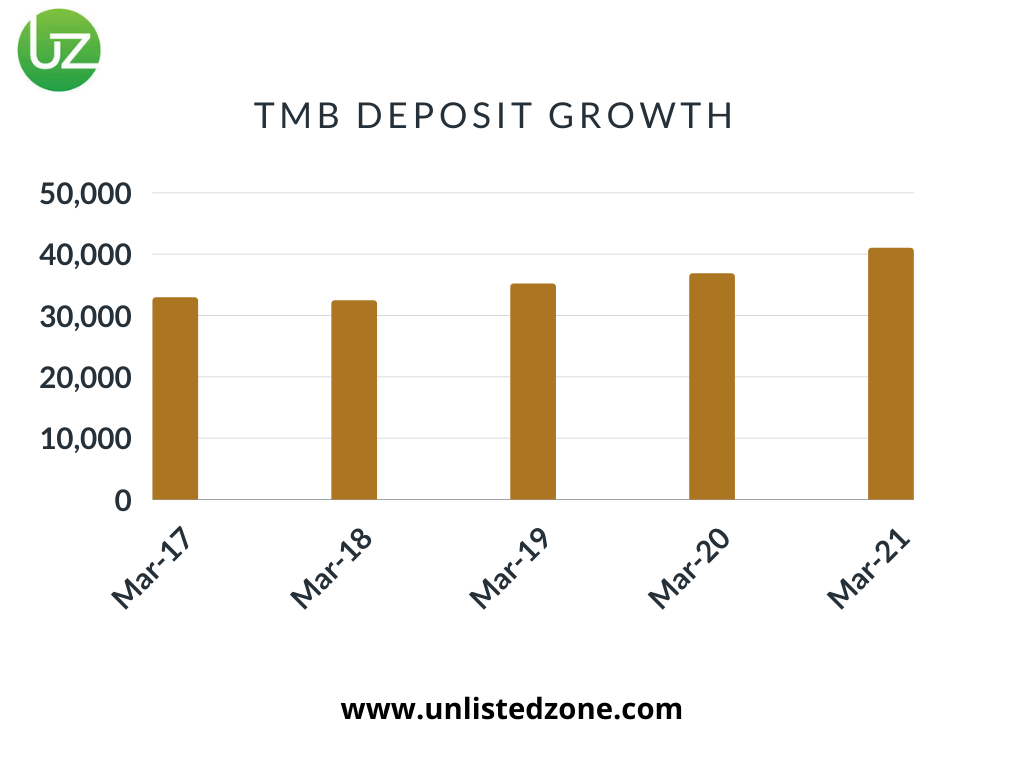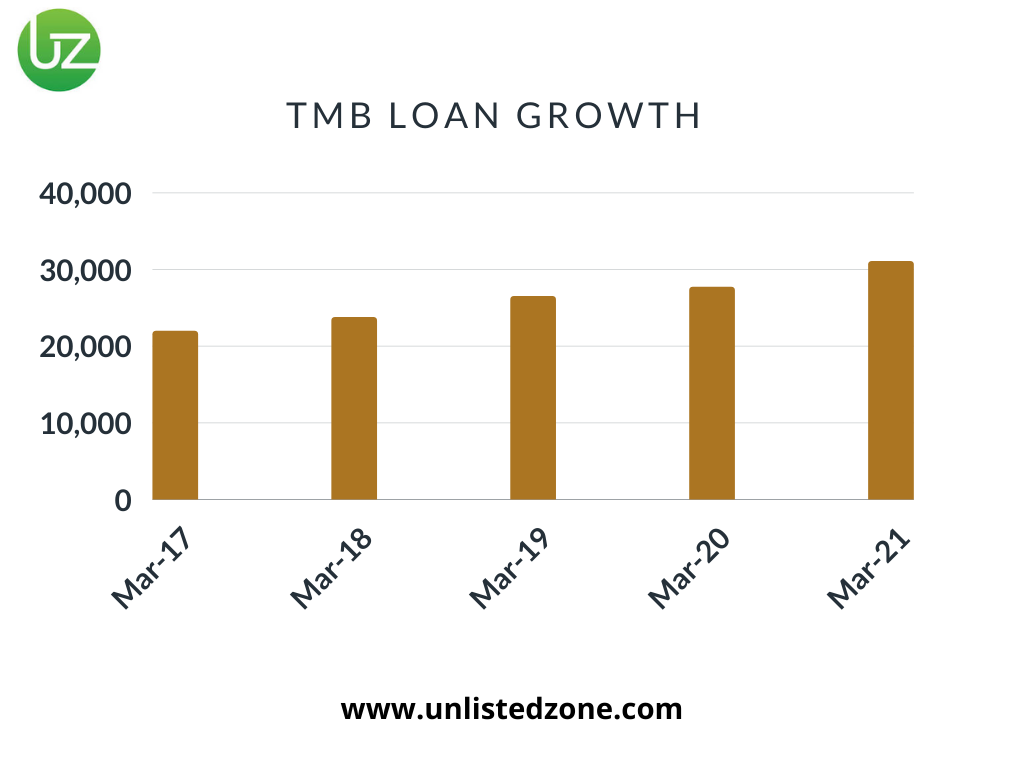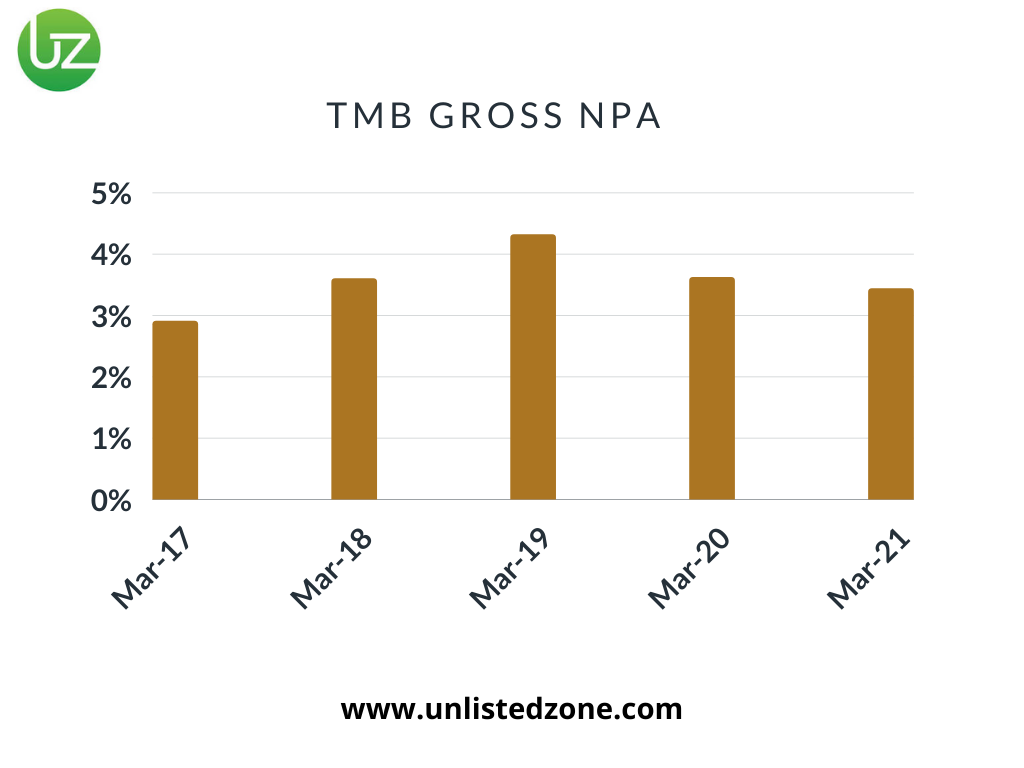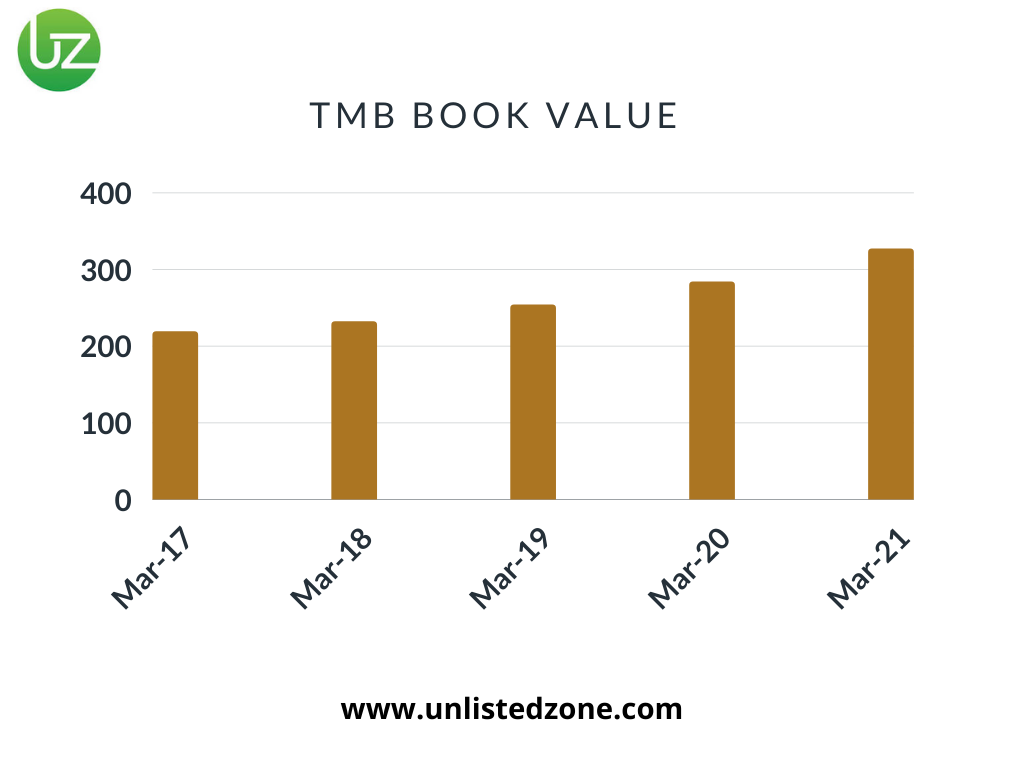 Valuation of TMB bank
As on 31.03.2021, the book value of TMB is 321 per share. TMB share is available in the market at Rs.520 per share. So, P/B 1.61x, which is looks quite a reasonable valuation.
IPO Plans
As per management, TMB bank is soon filling for an IPO to raise 1000-1300 Crores from the market. The IPO would be a mix of fresh shares and OFS.