Roop Telsonic Ultrasonix Limited Unlisted Shares
Brief history about company:
(i) The Company started its activities from Mumbai with the production of high efficiency Ultrasonic Transducers for non-destructive testing. Transducers being the vital component for ultrasonic instrumentation, gave immediate recognition to the Company in the non-destructive testing field. The Company started manufacturing ultrasonic flaw detectors and thickness gauges in the year 1985 and was the first to introduce microprocessor based flaw detector in the year 1986. The Company's Research and Development wing has developed a number of new instruments like the smallest flaw detector, single element transducer thickness gauge, concrete tester, liquid level indicator, pest repeller, etc.
With the increased development and increased volume of production, the Company acquired additional space in the Gandhinagar Electronic Zone. In 1992, the Company entered into collaboration with M/s Telsonic AG, Switzerland, a world leader in ultrasonic technology for the manufacture of Plastic and Metal Welding and Ultrasonic Cleaning equipment. With this manufacturing base, the Company established itself as one of the largest manufacturers of ultrasonic machines for industrial application in the South East Asian region. The Company further expanded its manufacturing base in 1997 with a view to consolidate its position in the market. The Company is always on the look out for delivering the latest in ultrasonic technology to the industry. The Company has also started a software division to incorporate window based applications in its complete range of instrumentation.
(ii) Today, RTUL is a leader in the design, development, manufacture, and marketing of a wide range of ultrasonic machines for welding, cleaning, sieving, non-destructive testing, sonochemistry and specialized applications. The company has established itself as a high-tech firm, specializing in production, research and developments in the area of ultrasonic.
(iii) They have a manufacturing plant in Gandhinagar (Gujarat) and Mumbai.
(iv) RTUL's business has grown exponentially in the past decade on the basis of high quality and reliable products together along-with reputation for fast, efficient back-up service and support.
(v) It has two subsidiaries RTUL Ultrasonic (Thailand) and RTUL Ultrasonic ( Malaysia). However, both the subsidiaries are in loss. During the year 2018-19, the company has done an export of 7.41 Cr.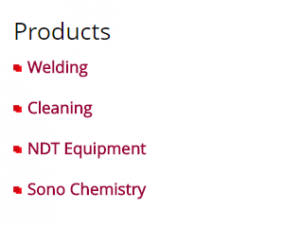 Let us check the videos of all the products that the company make:
a) Welding Video:
b) Cleaning Video:
c) NDT Video
d) Sono Chemistry
(vi) Financials of the Company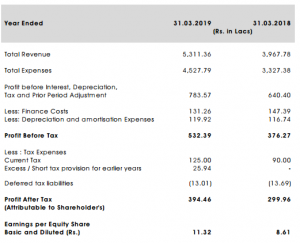 Roop Telsonic Ultrasonix Limited Unlisted Shares Details:
| | |
| --- | --- |
| Total Available Shares: | 500 |
| Face Value: | ₹ 10 Per Equity Share |
| Lot Size: | 50 Shares |
| Current Unlisted Share Price: | ₹ Best in Industry Per Equity Share |
Promoters And Management:
(i) Dr. Anant S Trivedi (ii) Mrs. Rupa A Trivedi
Financials of Roop Telsonic Ultrasonix Limited Unlisted Shares:
( Fig. in Lakhs )
P&L Analysis
| | | | | | | | | |
| --- | --- | --- | --- | --- | --- | --- | --- | --- |
| Year | Revenue | EBITDA | OPM | PAT | NPM | Shares | F.V. | EPS |
| 2018 | 3,967.78 | 640.40 | 16% | 299.97 | 8% | 34.83 | 10 | 8.61 |
| 2019 | 5,311.36 | 783.57 | 15% | 394.45 | 7% | 34.83 | 10 | 11.33 |
| CAGR | 34% | 22% | | 31% | | | | |
B/L Sheet Analysis
| | | | | | | | | |
| --- | --- | --- | --- | --- | --- | --- | --- | --- |
| Year | Total Debt | NW | Debt/NW | RONW | Current Ratio | CFO | Capital Exp | FCF |
| 2018 | 1098.26 | 3047.41 | 0.36 | 0.10 | 1.94 | 34392% | 104.72 | 239.2 |
| 2019 | 1064.85 | 3336.88 | 0.32 | 0.12 | 2.03 | 46676% | 65.37 | 401.39 |
Discussion on Roop Telsonic Ultrasonix Limited Unlisted Shares: