Bharat Nidhi is doing a buyback in line with SEBI regulation while delisting its shares from Kolkata Stock Exchange and shifting to dissemination board. To read more about dissemination board please click the link.
The company is offering an exit price of Rs.11,129 for the maximum number of 21,791 Shares. We feel the valuation of Rs.11,129 per share is not fair considering they have a huge investment asset in books.
The investors who want to participate in buyback can apply and exit from the company.
A) Necessity of Buyback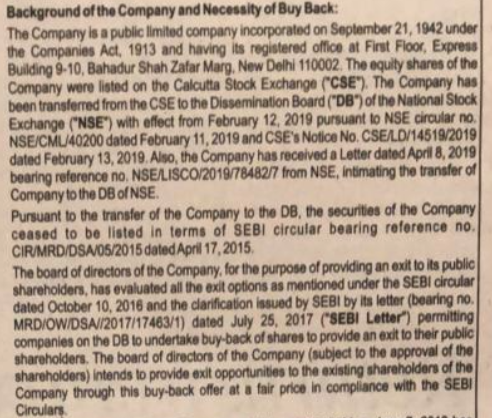 B) Detail of Buyback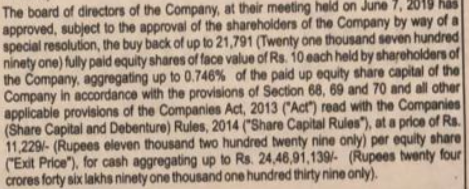 For any query regarding buyback please drop a message in the comment box.