Ring Plus Aqua Limited Unlisted Shares
(i) Ring Plus Aqua Ltd are the pioneers in manufacturing automotive components like starter gears, water pump bearings, flexplates, sheet metal pulleys and machined components. Incorporated in 1984 ring plus aqua ltd has a long celebrated history with the global auto industry with its operation base in Nashik and corporate office in Mumbai, India.
They have three state-of-the-art facilities for manufacturing of Ring Gears, Flexplates, Integral shaft bearings, Sheet Metal Pulley and Machined components located in the industrial belt of Nashik, Maharashtra.
a) Starter Gears:
It is one of the critical component parts that sits on the Engine Flywheel and engages with the pinion of starter motor to crank the engine upon Starting. The Company has installed capacity of 8 million plus.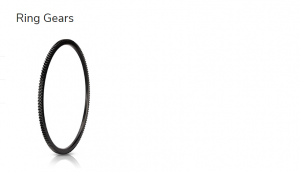 b) Water Pump Bearings:
It is one of the critical component parts that enhances the life of water pump responsible for circulating coolant across the engine. The Company has installed capacity of 3.8 million.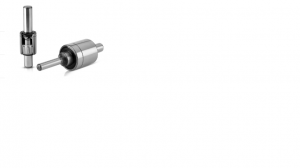 c) Flexplates:
A flexplate is a metal disk that connects the output from an engine to the input of a torque converter in a car equipped with an automatic transmission. It takes the place of the flywheel found in a conventional manual transmission setup. The Company has installed capacity of 0.5 million.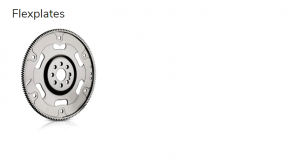 (ii) It is a subsidiary of Raymond. They are equipped with state-of-the-art machines for critical processes and are certified with ISO/TS 16949 Quality system & follow latest management practices including application of TOC, Lean Manufacturing & Kaizen. They also have a state-of-the-art value stream line to deliver high volumes with optimum quality.
(iii) They cater to the JIT needs of their esteemed customers through their warehouse in United States. They have years of logistic experience in supplying to Europe, USA, South America, Japan, China, South East Asia & Australia. All this coupled with the excellent SCM and VMI solutions with 100% delivery performance to meet customer requirements.
Ring Plus Aqua Limited Unlisted Shares Details:
| | |
| --- | --- |
| Total Available Shares: | 100 |
| Face Value: | ₹ 10 Per Equity Share |
| ISIN: | INE093H01012 |
| Lot Size: | 50 Shares |
| Current Unlisted Share Price: | ₹ Best in Industry Per Equity Share |
Financials of Ring Plus Aqua Limited Unlisted Shares:
(figures in lakhs)
| | | | | | | | | | | |
| --- | --- | --- | --- | --- | --- | --- | --- | --- | --- | --- |
| Year | Revenue | EBITDA | OPM | PAT | NPM | Shares | F.V | EPS | NW | RONW |
| 2016 | 17,047 | 542 | 3% | -3,933 | -23% | 77.57 | 10 | -50.70 | 4,391 | -90% |
| 2017 | 16,072 | 2,328 | 14% | 781 | 5% | 77.57 | 10 | 10.06 | 5,175 | 15% |
| 2018 | 22,376 | 4,532 | 20% | 2,659 | 12% | 77.57 | 10 | 34.28 | 7,848 | 34% |
| 2019 | 26,204 | 5,872 | 22% | 3,617 | 14% | 77.57 | 10 | 46.63 | 11,366 | 32% |
| CAGR | 15% | 121% | | 115% | | | | | | |
Ring Plus Annual Report 2019
Ring Plus Annual Report 2018
Ring Plus Annual Report 2017
Company Address:
D-3, 4 Sinnar Taluka Audyogik Vasahat Maryadit Village Musalgoan, Taluka Sinnar, Nasik 422112. Maharashtra
Discussion on Ring Plus Aqua Limited Unlisted Shares: