Kurl-on Limited Unlisted Shares
Kurl-on has been energizing India since 1962, from being a humble homegrown Company, today Kurl-on is the largest selling Mattress maker & the only industry players who have a direct presence across over 150 Cities servicing large network of over 7500 retailers. Kurl-on is evolving @ fast pace, from being Mattress Makers to Largest Mattress retailer in India with growing direct retail presence ultimately fabricating large Omni channel Network.
How the Idea Came across to Mr. T Ramesh U Pai, the Founder of KURL-ON?
Kurl-on's adventure is a fine exercise in business. Amid a visit to Germany,Mr.T Ramesh U Pai found that top of the line engine auto seats utilized rubber treated coconut-coir fiber made from Sri Lankan base material. He realized that India was one of the biggest makers of coconut on the planet thus he appropriately expected, there was another business to be spearheaded. Accused of this idea, he returned home to begin his voyage of finding how best he could exploit the coir husk India created. He found that coconut coir was being utilized just by the cabin business to fabricate retted texture. From here his thought came to fruition and turned into the ancestor to Kurl-on – Karnataka Consumer Products Limited – was framed in 1962.
Historical Events of the Company
1.  1962- Company Formed by T Ramesh U Pai and Introduced Coir Husk in the Indian Market. Images of Coir Husk for better understanding.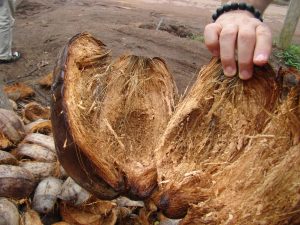 2. 1965– First Rubberized Coir Mattress launched in India.
3. 1969– Kurl-ON Bagged its first Railway Project.
4. 1972– Mass Manufacturing of Car Seats for M&M, Hindustan Motors and Introduced First Moulded Pillow In India.
5. 1988– Initiated In-House Production of Polyurethane Foam. Images of Coir Husk for better understanding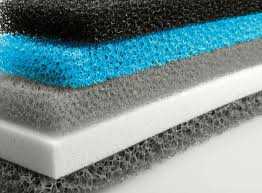 6. 1995– Campaign "Stand ON, SIT ON, SLEEP ON: "KURL ON".
7. 2000– Became ISO-9000 Certified Company.
8. 2002– Entered the Retail Industry with "KURLON NEST".
9. 2004-Established 9 Strategically Located manufacturing facility.
10. 2006– Started Manufacturing Spring Mattresses at B'lore Plant.
11. 2010– Started its First Exclusive Franchise Outlet "KURLON MATTRESS XPRESS".
12. 2016- Upgraded its product with cutting edge "KURLOPEDIC TECHNOLOGY"
Whom do they Sell?
Offers a wide range of comfort solutions for Retail Consumers and a wide range of institutional clients such as Hotels, Hospitals, and Hostels who prefer high performance, high quality branded mattresses with flame retardant, anti-bacterial fabrics. The company is the sole manufacturer of hospital approved mattress. KL markets its products under the flagship brand "Kurl-On", with approximately 35% of market share with a sales of over 1.2 Million mattresses a year.
Products of the Company
1. Mattress
2. Pillows
3. SOFAS
4. Furniture
5. Furnishing
Industry Overview
Nationally, the mattress industry is predominantly an unorganized market with many small regional players and just a handful of organized national mattress makers such as Kurl-On. The organized mattress market has been dominated by Kurl-on which is currently the number one brand in the mattress and the second-largest producer of PU foams in India.
The Indian mattress market is estimated at approximately 10,000 Cr, of which approximately 75% has been dominated by cotton mattresses, which is majorly a low-value unorganized market. Just about 20% of the total market for mattresses comprises the rubberized coir mattress segment, with the remaining market comprising high-end foam-based mattresses.
With the introduction of GST and more inclination of buyers towards the quality products will open big opportunities for Kurl-On in future to cap on.
THE DEMAND DRIVERS
(i) Over the centuries cotton mattresses were the most preferred sleeping product considered by people from across the globe, however germs and mites have a tendency to dwell in cotton mattresses and hence the need for maintenance is quite high. Also, the cotton mattresses have sagging tendencies and need to be replaced on a regular basis.
(ii) On the other hand, coir mattress does not face any such issues and has a longer shelf life than traditional cotton mattresses. All these along with a shift in consumer preference to Coir/ Foam mattresses would fuel the demand for Kurl-On in years to come. Urbanization and the population directly influence mattress consumption.
(iii) India is presently only about 31% urban and higher migration would result both in a reduction in area per household as well as a rise in the number of nuclear families, along with newer centers of residential and commercial development and Government programs such as the "100 Smart Cities by 2022" "Housing for All "Pradhan Mantri Gramin Awaas Yojana", rate of urbanization and urban renewal is expected to rise significantly in the near future, thus fostering the growth of the mattress and furniture industry in the country.
THE WAY FORWARD
(i) Kurl-on is the innovator of coir mattresses in India and offers a wide range of comfort solutions for retail consumers and a wide range of institutional clients. The company believes in a research-based approach to improve the product range and increase the market share and penetration. The company plans to establish its presence in mid-range towns, keeping in mind the economics and logistic challenges of the smaller markets. The Company continues to target semi-urban markets with a focus to tap and convert customers from cotton to branded manufactured mattresses.
(ii) KEL plans to reposition the brand through advertising to target younger customers in urban areas. KEL is continuously enhancing its focus on institutional business from hotels, hostels and hospitals, strengthening the company's presence on e-commerce platforms and availability of the products at all leading departmental stores, indulge in contract manufacturing for OEM brands to improve capacity utilization and economies of scale.
Kurl-on Limited Unlisted Shares Details:
| | |
| --- | --- |
| Total Available Shares: | 500 |
| Face Value: | ₹ 10 Per Equity Share |
| Lot Size: | 50 Shares |
| Current Unlisted Share Price: | ₹ 475 Per Equity Share |
Promoters And Management:
Promoters of Kurl-on Limited Company are: (i) Mr. T Sudhakar Pai (ii) Mrs. Jaya S Pa
Financials of Kurl-on Limited Unlisted Shares:
 Kurl-On Limited( Standalone ) Fig. in Cr
Year
Revenue(Cr)
EBITDA Margins
PAT(Cr)
Share Capital(Cr)
FV
No. of Shares
EPS
2016
81.09
7.22%
8.47
14.88
10
1.488
5.69
2017
99.8
12.82%
5.85
14.88
10
1.488
3.93
2018
133
11.90%
6.33
14.88
10
1.488
4.25
2019
163
14.0%
14.33
14.88
10
1.488
9.63
Kurl-On Enterprise (Standalone) Fig. in Cr
Year
Revenue(Cr)
EBITDA(cr)
PAT(Cr)
Share Capital(Cr)
FV
No. of Shares(cr)
EPS
2016
893.63
86.53
36.86
20.638
10
2.06
17.86
2017
1034.14
106.84
60.79
11.237
5
2.24
27.05
2018
1105.7
149.93
83.93
13.882
5
2.77
30.23
2019
1123.67
150.34
84.15
18.191
5
3.64
23.13
Consolidated ( Fig. in Cr )
Year
Revenue(Cr)
EBITDA Margins
PAT(Cr)
Share Capital(Cr)
FV
No. of Shares
EPS
2016
823
11.20%
42.18
14.88
10
1.488
28.35
2017
963
12.48%
55.88
14.88
10
1.488
37.55
2018
1108
14.50%
85.71
14.88
10
1.488
57.6
2019
1118
14.25%
84.3
14.88
10
1.488
56.65
Comparison With Peers:
| | | | | | |
| --- | --- | --- | --- | --- | --- |
| Name of the Company | Revenue(Cr) | PAT(Cr) | EPS | P/E | ROCE |
| Sheela Foam | 2170 | 133 | 27 | 38 | 27.7% |
| Kurl-On Enterprise | 1124 | 74 | 23 | 36 | 26% |
Note
1
. All Figures of
FY18-19
 are taken for comparison.
2
. The P/E of
Sheela Foam
is calculated by considering a closing price of
15.03.2020. 3. 
Price of Rs. 830 is taken to calculate P/E of Kurl-On Enterprise.
Company Address:
Kurl-on Limited N-301, North Block, Manipal Centre, Dickenson Road, Bangalore, Karnataka - 560042 Email id. customercare@kurlon.com website: www.kurlon.com
Discussion on Kurl-on Limited Unlisted Shares: